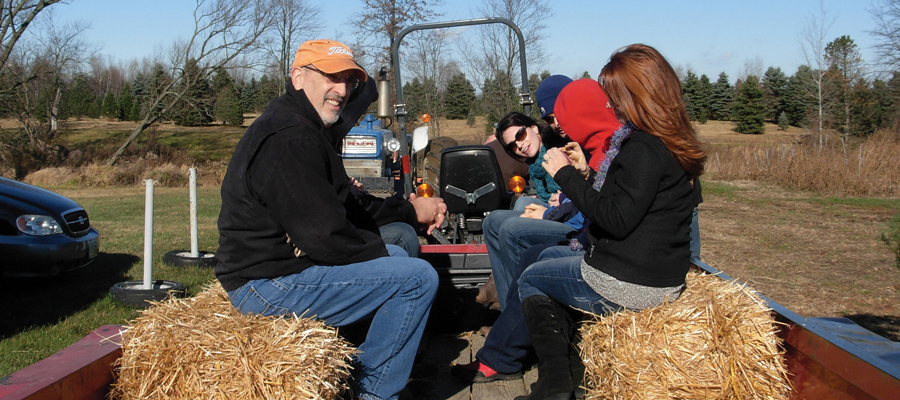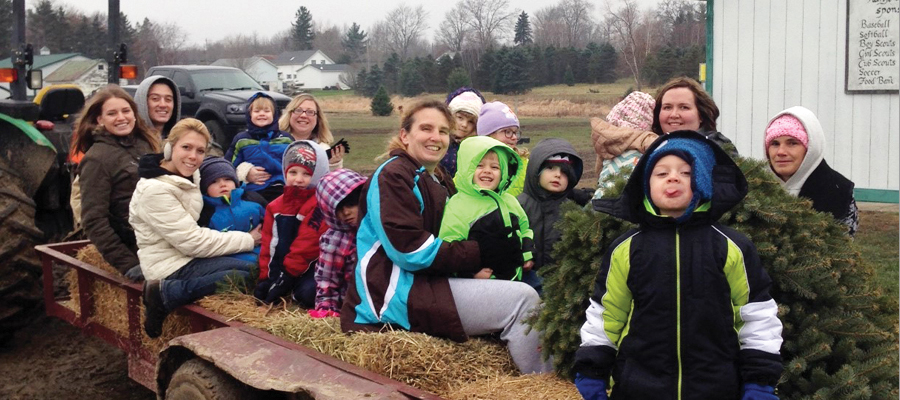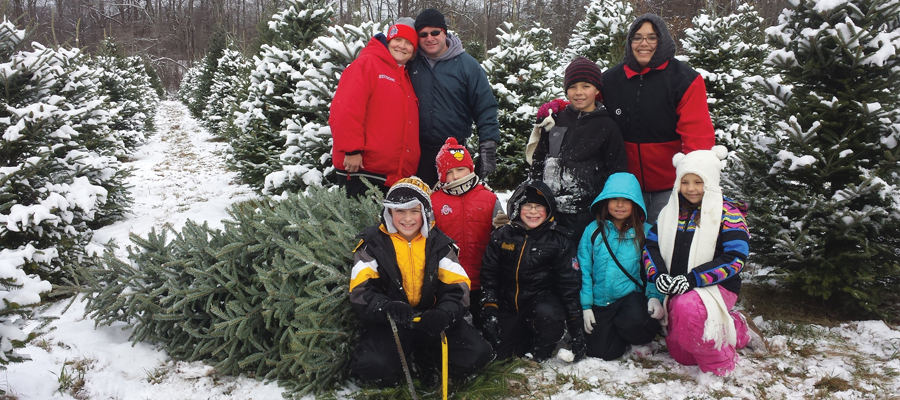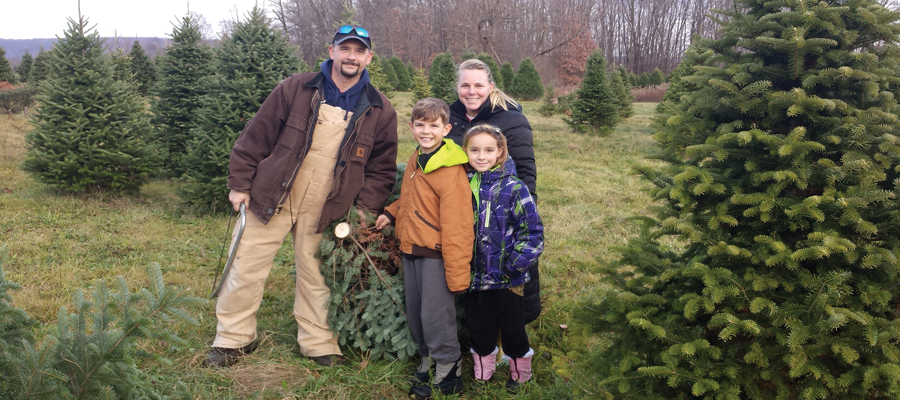 Welcome to Storeyland Christmas Tree Farm!
Storeyland, located in northeast Ohio, is a family owned farm growing over 100 acres of evergreen trees. The farm has been in operation for more than 50 years. The first Christmas trees were grown and sold in 1954 by Ted and Dorothy Storey.
Storeyland grows a large selection of evergreen trees including, Blue Spruce, Norway Spruce, White Spruce, Canaan Fir, Fraser Fir, Concolor Fir, White Pine and Western White Pine. Trees are available in sizes from 2 feet to 16 feet.
During the Christmas season visitors are invited to take a hayride to the field on one of the tractor pulled wagons. A saw is provided and a sled to haul the tree back to the wagon.
After choosing their perfect tree, guests warm themselves around the bonfire while enjoying free coffee and hot chocolate. Other refreshments are available for sale.
A selection of fresh cut trees, trees to plant, wreaths, swags, pine roping and grave blankets is also available.