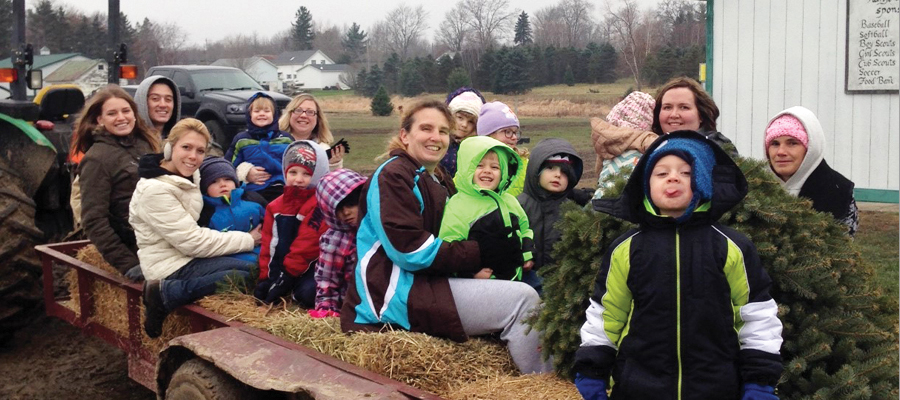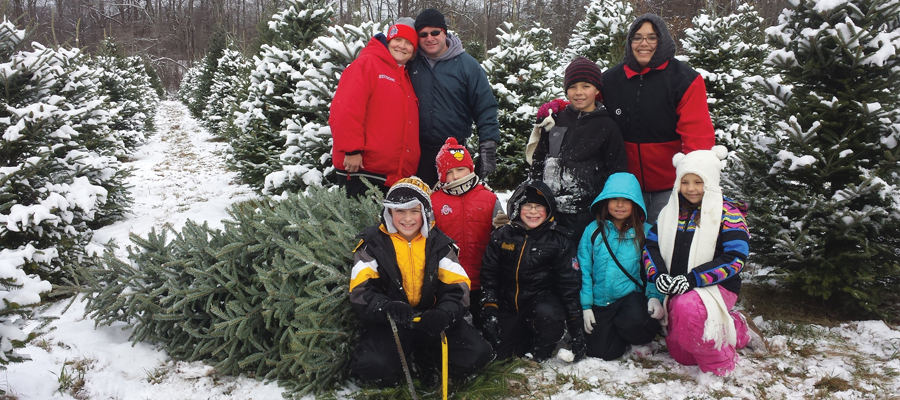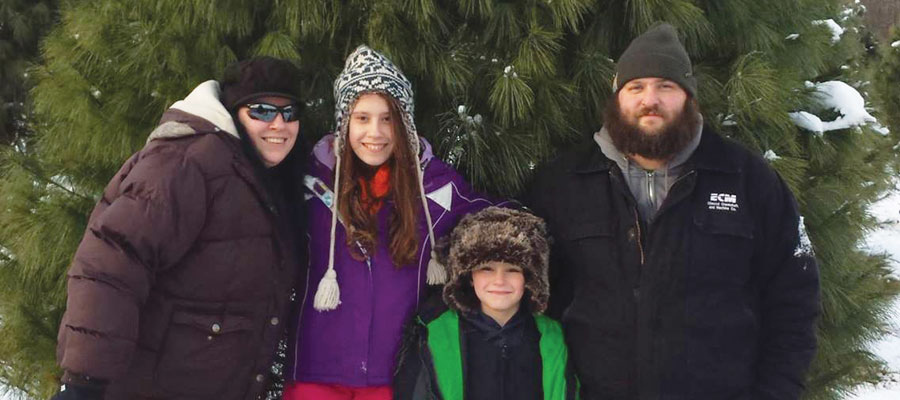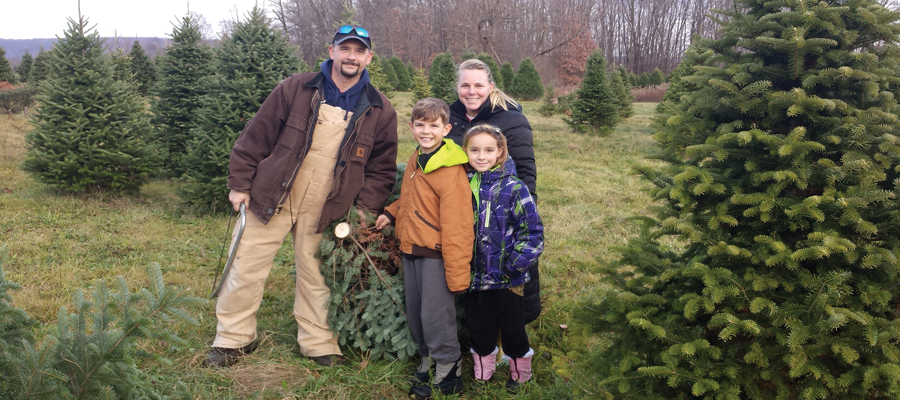 Welcome to Storeyland Christmas Tree Farm!
Since 1954, Storeyland, a family owned Christmas tree farm located in northeast Ohio, has been planting and growing over 100 acres of evergreen trees. Species available include Canaan Fir, Concolor Fir, Fraser Fir, Blue Spruce, Norway Spruce and White Pine.
During the Christmas season, visitors may walk out or take a hayride to the tree fields. We provide saws for cutting down the tree and a sled to haul the tree back to the sales area or the pickup wagon. (Click Here for Field Map)
Friendly, leashed pets are welcome.
A selection of fresh cut trees, trees to plant, wreaths, swags, pine roping, and grave blankets is also available.
Farm Hours – Open Saturday, November 21 through December 23rd. Closed on Thanksgiving.
We are open every day of the week from 9:00am-5:00pm.
*If you or a family member are a high-risk individual and would like to ensure complete separation during your visit, please call us at 330-772-8733 (TREE). We would be more than happy to schedule an appointment for your family to go out with one employee, who will take care of you for your entire visit.
Benefits of choosing a REAL Christmas Tree:
Every acre of Christmas trees planted provides enough oxygen to meet the needs of 18 people. Christmas trees stabilize the soil, protect water supplies, and provide a refuge for wildlife while creating a scenic view. For every Real Christmas Tree harvested, 2—3 seedlings are planted the following spring.
National Christmas Tree Association
Ohio Christmas Tree Association
2020 Christmas Photo Raffle
HOW TO ENTER:
1. Like us on Facebook or follow us on Instagram (or both)!
2. Upload some photos from your visit to our farm or a photo of your decorated tree onto Facebook or Instagram, and tag Storeyland in the post.
3. Your family will automatically be entered into a random drawing at the end of the season (one entry per family).
4. THREE families will win a $25.00 gift certificate towards their tree for the 2021 Christmas season!