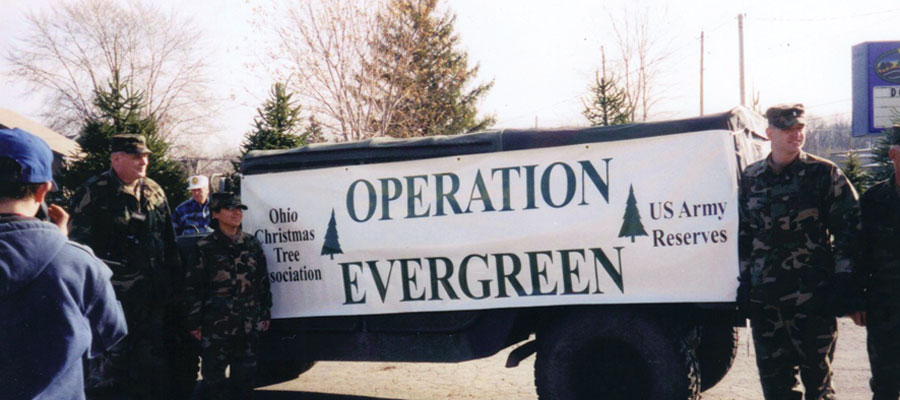 Yearly Events at Storeyland Christmas Tree Farm
Storeyland is located in northeast Ohio within a mile of the Pennsylvania border. It is a family owned and operated farm growing over 100 acres of evergreen trees. The farm has been in operation since 1954.
Hartford Optimist Club Haunted Hayride
During the month of October, Storeyland is the home of the Hartford Optimist Club Haunted Hayride. Programs sponsored by this event include Boy Scouts, Girl Scouts, local church youth groups, local library and youth sports teams.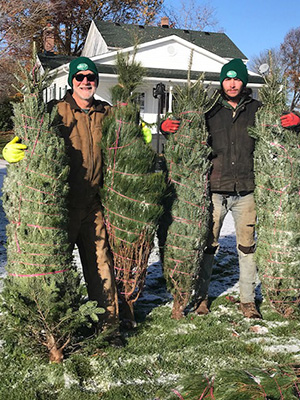 Operation Evergreen
Every year Storeyland Tree Farm contributes trees to Operation Evergreen, a service project developed by Ohio Christmas Tree Association members in 1995. The purpose of Operation Evergreen is to provide real Christmas trees and ornaments made by school children to our troops overseas.
More Information about Operation Evergreen
Take a photo with our special guest this season. . . the Grinch!
This year, the Grinch is visiting Storeyland Christmas Tree Farm to wish the little ones a very not-so-merry Christmas! If you are around during the listed times, bring a camera and snap a photo with our guest! Don't forget to tag Storeyland on Facebook and/or Instagram to be entered into our 2021 Photo Raffle for a chance to win a $25.00 gift certificate towards your 2022 tree!
Grinch photos with our gazebo:
Saturdays: Nov. 27, Dec. 4, Dec. 11
10:00am - 12:00pm
Grinch photos with our trees:
Saturdays: Nov. 27, Dec. 4, Dec. 11
1:00pm - 4:00pm
Please review our Photography Policy HERE, and our photo release form is available HERE.
2021 Christmas Photo Raffle
HOW TO ENTER:
1. Like us on Facebook or follow us on Instagram (or both)!
2. Upload some photos from your visit to our farm or a photo of your decorated tree onto Facebook or Instagram, and tag Storeyland in the post.
3. Your family will automatically be entered into a random drawing at the end of the season (one entry per family).
4. THREE families will win a $25.00 gift certificate towards their tree for the 2022 Christmas season!